The National Telecommunication Commission (NTC) タイの独立した状態の電気通信·レギュレータです。その義務と責任は、基準と通信サービスのカテゴリを設定可能にし、通信サービスのためのスペクトルの使用を規制し、通信事業者にライセンスを付与、電気通信業務にマスタープランの策定を通じて国のすべての通信サービスを規制することがあります。
Classification of Products
NTCのスコープを受けタイで販売する通信機器は3つのグループに分かれています:
Qman-Consulting services
我々は、最も便利な方法でNTC証明書を取得することへのコンサルティングおよびアプリケーションサービスを提供しています。我々はあなたがより速く配置することにより、アプリケーションを最適化し、効果的な試験所の費用に役立ちます。我々は、自己申告手続きについてあなたを助けます。当社のサービスは、あなたの製品が認定するか、提供時間枠で貴社の製品を販売することができるようになりますので、登録された取得を確実にするでしょう。
Lead time
完全な証明にリードタイムを推定すると、3週間程度です。 SDoc提出については、登録を完了する時間は1週間ですつながる見積もる。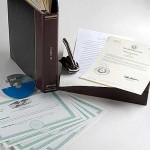 Required information for NTC certification
Application form in Thai language (We will arrange on this section for you)
Technical documents of products (such as Catalog / Brochure / Photos and/or Technical specification and/or Operation manual / Service manual and/or Circuit Diagram
Other certificate and test report (if have)
Other related documents
Who requires to apply NTC application?
Manufacturers, importers, traders, retailers or advertisers (local/oversea)
The applicants shall provides local representative in Thailand.
Applicant wish to submit applications shall be "Local Representative" having a "Suppliers Code" and submitting in Thai language only.
List of NTC technical standards in force
| | | |
| --- | --- | --- |
| Number | Scope Covered | Equipment Classification |
| NTC TS 001-2548 | Radiocommunication equipment operating in land mobile service in the VHF/UHF frequency band | Class B |
| NTC TS 002-2548 | Radiocommunication equipment for general public operating in the 78 MHz or 245 MHz frequency band | Class B |
| NTC TS 003-2548 | Radiocommunication equipment operating in aeronautical mobile service in the VHF frequency band | Class B |
| NTC TS 004-2548 | User equipment operating in cellular land mobile service using GSM technology | Class B |
| NTC TS 005-2548 | Radiocommunication equipment in Global Mobile Personal Communications by Satellite (GMPCS) system | Class A |
| NTC TS 006-2548 | Wireless microphones | Class A |
| NTC TS 007-2548 | Radio control operating in 72 MHz | Class B |
| NTC TS 1008-2549 | Base stations/repeaters operating in cellular land mobile service using GSM technology | Class B |
| NTC TS 1009-2549 | Digital trunked radio system in land mobile service | Class B |
| NTC TS 1010-2550 | Radio Frequency Identification (RFID) equipment | Class A / SDoC |
| NTC TS 1011-2549 | Automotive vehicle radar in the frequency band 76-77 GHz | Class A |
| NTC TS 1012-2551 | Broadband Wireless Access (Radio Local Area Network) radiocommunication equipment | SDoC |
| NTC TS 1013-2549 | Broadband Wireless Access (Metropolitan Area Network) radiocommunication equipment | Class B |
| NTC TS 1014-2549 | Base stations/repeaters operating in cellular land mobile service using IMT-2000 CDMA Direct Spread (WCDMA) technology | Class B |
| NTC TS 1015-2549 | User equipment operating in cellular land mobile service using IMT-2000 CDMA Direct Spread (WCDMA) technology | Class B |
| NTC TS 1016-2549 | Base stations/repeaters operating in cellular land mobile service using IMT-2000 CDMA Multi-Carrier (cdma2000) technology | Class B |
| NTC TS 1017-2549 | User equipment operating in cellular land mobile service using IMT-2000 CDMA Multi-Carrier (cdma2000) technology | Class B |
| NTC TS 1018-2550 | Radiocommunication equipment operating in amateur service | Class B |
| NTC TS 1019-2551 | Antenna of earth station in fixed-satellite service using geo-stationary orbit | Class A |
| NTC TS 1020-2550 | 27 MHz CB radiocommunication equipment on board ship | Class B |
| NTC TS 1021-2550 | Radiocommunication equipment operating in maritime mobile service in the VHF frequency band | Class B |
| NTC TS 1022-2552 | Maritime Mobile Service in the MH/HF bands | Class B |
| NTC TS 1023-2552 | Aeronautical moble service in the VHF band for data communication in the VHF Air-Ground digital link (VDL) system | Class B |
| NTC TS 1024-2552 | Land mobile service in the VHF/UHF frequency band for speech and/or data communications | Class B |
| NTC TS 1025-2557 | Short Range Devices 57-66 GHz in WLAN or WPAN | Class A |
| NTC TS 1026-2557 | Base station and repeat station IMT with E-UTRA technology | Class B |
| NTC TS 1027-2557 | Client equipments IMT with E-UTRA technology | Class B |
| NTC TS 2001-2550 | Optical Communication System | SDoC |
| NTC TS 3001-2550 | EMC of telecom terminal equipment | SDoC |
| NTC TS 4001-2550 | Electrical safety of telecom terminal equipment | SDoC |
| NTC TS 5001-2550 (RF Safety) | Radiocommunication equipment (Radio frequency radiation exposure in 9 kHz – 300 GHz) Based on ICNIRP Guidelines | Depends on type of equipment |